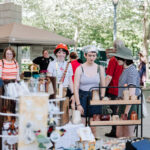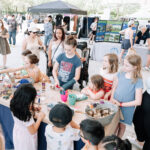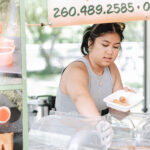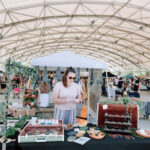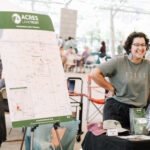 What is Eco Fest?
Eco Fest is an annual event that celebrates sustainability in our community. We host retail vendors, non profit organizations, local food & beverage vendors, and have a variety of educational and kid friendly activities on hand for attendees. 
Each year we make a donation to local non profit organizations. We have donated over $4,000 benefitting:
Fort Wayne Trails, Save Maumee Grassroots Organization, Tree Canopy Growth Fund, and Human Agricultural Cooperative
When is Eco Fest?
Eco Fest takes place on Sunday, May 21 from 12-5 pm at Headwaters Park. 
Where is Eco Fest?
Headwaters Park is located at 333 South Clinton Street, Fort Wayne, IN 46802

Is there admission to get in?
Eco Fest is free, but donations are accepted at the gates.
Where do I park?
Festival Parking is located at the corner of Fourth Street and Clinton, approximately 2 blocks from Headwaters Park. We will have a festival shuttle to bring attendees from the parking lot to the main gates. This is the only parking area that will have shuttle service.

There are two other parking lots which are also approximately 2 blocks from Headwaters Park:
600 S Clinton St, Fort Wayne, IN 46802
303 E Main St Parking
In the spirit of being eco-friendly, we also encourage everyone to carpool, take public transit, walk, or ride bicycles to the event when possible. 

Is Headwaters Park Handicap Accessible?
Yes, Headwaters Park main gates have a wheelchair ramp and the venue is a large concrete pad with sidewalks that run next to the grass areas. Bathrooms are equipped with a handicap stall. 
Is Eco Fest family friendly?
Yes! Everyone is welcome, including little ones. Eco Fest and many of our vendors offer kid-friendly activities and games. 
What kind of activities can I expect?
Maumee Watershed Alliance will be offering Pontoon Tours on the river for $5. Tickets can be purchased at their booth. Discover Yoga will be offering 15 minute yoga sessions every hour from 1-4 in the lawn. City Utilities/Solential Energy will host a floating solar cell fishing game at their booth. 260 HAIRBUS will be on hand for clipper cuts & styling. Dirt Wain will have their compost truck being painted live by artist Justin Lim. Tree Canopy Growth Fund is handing out free Pecan Tree saplings while supplies lasts. We will have a Rain Barrel Raffle featuring a rain barrel painted by artist Jeremy Stroup. Tickets are 5for $10 or 10 for $20. Three Rivers Active Streets is hosting a bike audit at 2 pm. 

Can I bring my dog/pet?
Unfortunately pets are not allowed. Service animals are accepted.